The Wesco Advantage
Leaders in Abandonment and Production Services in Alberta, British Columbia, and Saskatchewan
Completely portable H2S and BC, Alberta, and Saskatchewan certified test unit equipment packages
15 portable units for production and work over projects
Savings of over 50% when moving test equipment
3rd party trucking eliminated, no return to base charge
One call to line up testing services
Test crews can complete more than one well a day
Over
0
Years of Continuous Service
Wesco is proud to be a leader in Facilities, Flaring, Oil and Gas companies serving Alberta, Saskatchewan, and British Columbia. Whether you need access to test equipment, well servicing, or well production testing, we're here to get to work for you.
Our test equipment fleet is unparalleled in Canada. We're proud to have the largest truck-mounted test vessel fleet in the country. But we don't just bring the biggest and best equipment. We also bring a commitment to excellent service. We want to be your first choice when it comes to meeting your test equipment and well servicing needs.

The Wesco team is highly trained, hard-working, and dedicated to efficient and effective services that give each of our valued customers the results they need every time they call us.
We don't use 3rd party trucks as part of our services. This gives you direct access to all the team members who will be working for you and eliminates return to base charges. Because we handle everything in-house, our test crew can complete more than one well a day.
All our test unit equipment packages are certified in BC, Alberta, and Saskatchewan and cover all requirements with various pressure ratings and liquid volume retention sizes.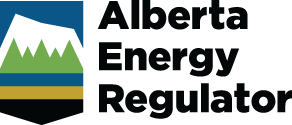 We work with our customers to ensure they meet all Alberta Energy Regulator (AER) requirements for flaring and venting. Whether you need to book regular services or have an urgent/unplanned situation that needs immediate attention, our teams and equipment are always ready to go.
Do you have sites in BC or Saskatchewan? We've got you covered there, too. We have all the current information on regulations—even regional regulations, so you can be assured that you're getting everything needed to keep compliant.
At Wesco, we know that when our customers are successful, we're successful. So, we take every aspect of our work and our reputation seriously. Getting good reviews reminds us that we're doing the right things for our customers—and we're inspired to work even hard so we're always earning those kudos.
Wesco prioritizes safety and service for our teams and our equipment. We're careful to follow the highest safety standards because we place the utmost value on the health and safety of our employees, your employees, and the people around our locations.
We offer services based on decades of experience and training for abandonments, AOF and inline testing, completions and hp frac recovery, heli portable testing, workovers and production testing, acidizing flow back, coiled tubing clean-outs, critical sour well testing, and pipeline blowdowns.
Wherever we work, and whatever job we're on, we're focused on excellence in service and results, efficient completion of every job, long-term supports for a variety of situations, and building lasting relationships in the industry. We're not just here for one job (although we are always happy to meet one-time demand). We're here for the years to come, so you can always count on Wesco to be there for every site you need us.
We're here for you. Give us a call any time.
Our Services
If you are looking to have any of the following services, you have come to the right place!!
WESCO TESTING is committed to rise above the competition by providing our customers with exceptional services and unparalleled support, led by experience. Wesco Testing and Wireline is the longest privately held testing and wireline service in Alberta. We're also committed to being one of the top Facilities, Flaring, Oil and Gas companies.
Wesco brings over 125 years of management experience and a dedicated team of experts and labourers to every well testing job. In fact, we're the longest privately held testing and wireline service in Alberta! We proudly serve companies throughout Alberta, Saskatchewan, and British Columbia—so we've got your 'well service near me' search results covered.
Well Production Testing
Our broad range of well production testing equipment ensures that the various pressure ratings and liquid volume retention sizes meet all your testing requirements. We've worked hard to stand out among well testing companies, and we're proud of our commitment to service and quality.
Wesco conducts well testing to determine deliverability of gas wells and acquire knowledge of the reservoir. The results ensure that companies avoid using gas gathering equipment that isn't correctly sized and paying too much in royalties and carbon taxes from over-reporting, while maintaining compliance with government well testing regulations.
Well testing is required by governments, so compliance is critical. But the payoff for learning new information about how a well is performing and the subsequent actions that are taken can lead to impressive cost savings. We make sure you have all the information you need to pull the best performance out of your wells.
Well Servicing
Oilwell servicing is a crucial component of Wesco's offerings. We take care of all your well servicing needs while maintaining full compliance with government servicing standards and health and safety regulations.
If your 'well service near me' request includes Alberta, Saskatchewan, or British Columbia, we're here for you. Our mobile rigs can handle all your well servicing needs, and our experienced crews provide quick, reliable, safe services.
We're happy to meet your needs—even if it's in place of your usual servicing company. But we're always out to be your go-to company. We take care and pride in a servicing job done right. Our teams are well-trained, loyal to the business, and focused on providing the best service every time.
Recent additions to our equipment include 10k 70m Pa 3" junk catchers, frac manifolds, flow lines, and our Tri Drive full equipped truck with a 60 ft flare stack. Rounding out the additions is our PT-12 fully self-contained truck with a low-profile Taylor PSV that's operational on 75% road bans.
Alberta Energy Regulator (AER) Testing Requirements
Alberta energy companies are required to comply with testing requirements that measure each well's productivity and performance, manage reservoirs, identify trapped resources, and follow requirements for reservoir production and pressure.
Wesco works with each of our customers to meet AER testing requirements, as well as those set out for BC and Saskatchewan. We follow all the technical requirements, immediately implement any changes to the requirements, and are experts on regional regulatory requirements for development.
If you're confused about the testing requirements, don't worry. We have all the current information for each province and area. We'll make sure all the testing is done right, and we'll take time to work with you to set up a program that keeps you compliant and gives you all the information you need on each well. Over the years, we've come across many businesses struggling to keep up with all the demands of testing. Our solutions mean you have one less thing to keep track of.
Do you have questions? We're always happy to talk well testing and well servicing! Give us a call any time at 24/7 Alberta Dispatch at 1-877-513-8252, or our 24/7 Saskatchewan Dispatch at 306-377-0055.
WESCO IS COMMITTED
To maintaining an up to date safety and health program and presently holds Certificate of Recognition until 2022.
WESCO PROVIDES
Gas and Oil Well Production Testing and Wireline Services throughout Alberta, Saskatchewan and British Columbia. Based in Calgary, the management team has a combined experience of over 90 years in the well production testing and wireline service industries.
OUR GOAL IS SIMPLE
We aim to be an integral contributor to our clients' successes through a team Committed to achieving excellence through Action and Attitude.
What our clients say
In regards to Wesco Testing services. I have had a Wesco test unit working in the Deep Valley area for the last 3 years on my winter wells project. These wells involve large water fracs with massive sand tonnage. They have supplied me with very reliable crews and excellent equipment. Any problems or issues that arose were dealt with immediately and in a professional manner. Going forward I plan on using Wesco again in the future and would recommend them for any test work both sweet and sour.

Bob Zieglgansberger
Superintendent, ConocoPhillips Canada